Real Results. Real Guys.
The sooner you start it, the better your results. Don't hide it, sort it.
&BAM has helped 1000s of South African guys beat thinning hair.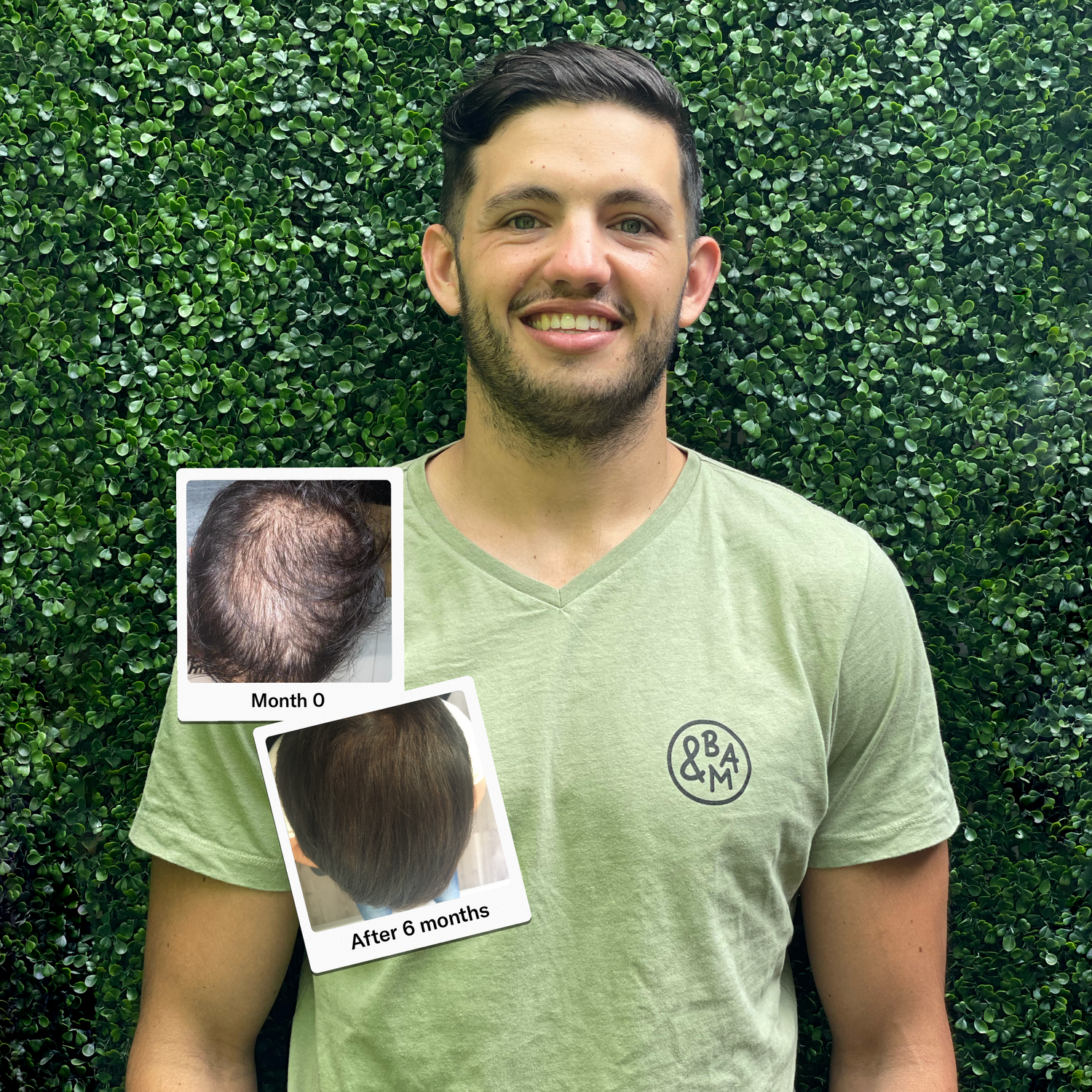 Meet Tristan
&BAM's co-founder, with a full head of hair.
At 23, I noticed my hair thinning. My co-founder, Dave, was in the same boat. We had both spent so much money on treatments that didn't work. In 2020 we decided enough was enough- and &BAM was born.

Once I started the routine of using an effective daily treatment, I saw incredible results. And it wasn't breaking the bank.
I'd love to help you ditch the cap and get your confidence back.
Hit the button below and I'll call you back to chat through all that &BAM has to offer.
No charge. No commitment.

Chat with Tristan
Don't just take our word for it