Grow your hair back in 3 - 6 months*
Treatment personalised to your needs and hair goals
Doctor-trusted, clinically-proven ingredients
100% online, delivered to your door
Treatment options starting at R299/month**
*Individual results may vary
**Actual price to customer will depend on your personalised plan and subscription option.
get started
How it works
Complete the Online Assessment
Answer a few questions about your hair loss and health. It's completely confidential.

Chat to a Medical Doctor
At the end of the assessment, choose a time to chat with a doctor. You'll discuss suitability, and the best treatment to help you maximise results

Get your treatment delivered
If prescribed, your treatment will be compounded and shipped to your door, mahala.
Treatments suited to your needs
Receding Hair Line
Hairlines that resemble a M-V-or-U-shape. Get a treatment plan that prevents further hair loss and promotes frontal hair growth.

Balding Crown
Hair loss that appears at the crown of your scalp. A combo treatment plan will target hair loss at the vertex.

Overall Thinning
If your hairline is receding and you're thinning at the crown. Get a treatment plan that reduces the hair loss hormone, DHT, to prevent further hair loss and promote hair growth.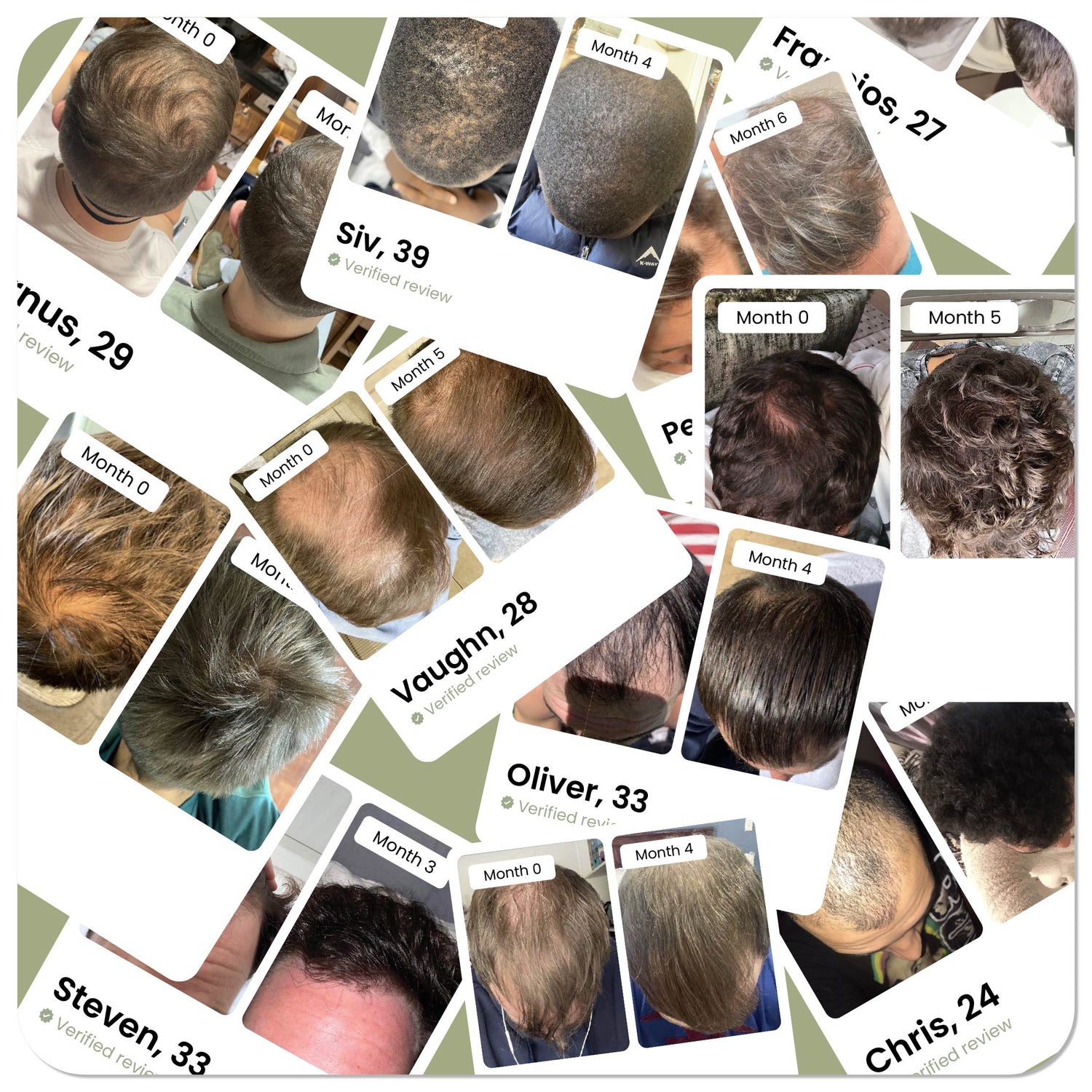 SA's Top Rated Hair-Loss Brand*
Trusted by 1000s of South African guys all restoring their hair and regaining their confidence!
200+ 5-star ratings
Medically-approved treatment
All online
Shipped to your door, free
get started