Skincare for the modern man
Lose the soap-on-a-rope. Get top-shelf skincare products for all your needs, delivered.
COMPLETE SKINCARE KIT
Regular price

Sale price

R 879.00
Put your best face forward with a kit that covers it all. You'll wake looking energised. This range is designed to take the everyday guy from skincare novice to expert, with a few clicks of a button.
A daily routine for confident skin
1 Keep It Clean Cleanser

2 Daily Hydration Moisturiser

3 Goodnight Serum
Nobody wants a dirty face. Deep clean, remove dirt, oil and sweat. Your face will feel fresh & hydrated.
shop now
Deeply hydrate and protect your skin from the elements, while reducing fine lines and wrinkles.
shop now
Get firm and even skin by fighting wrinkles and fine lines. You'll wake up with energised and hydrated skin.
shop now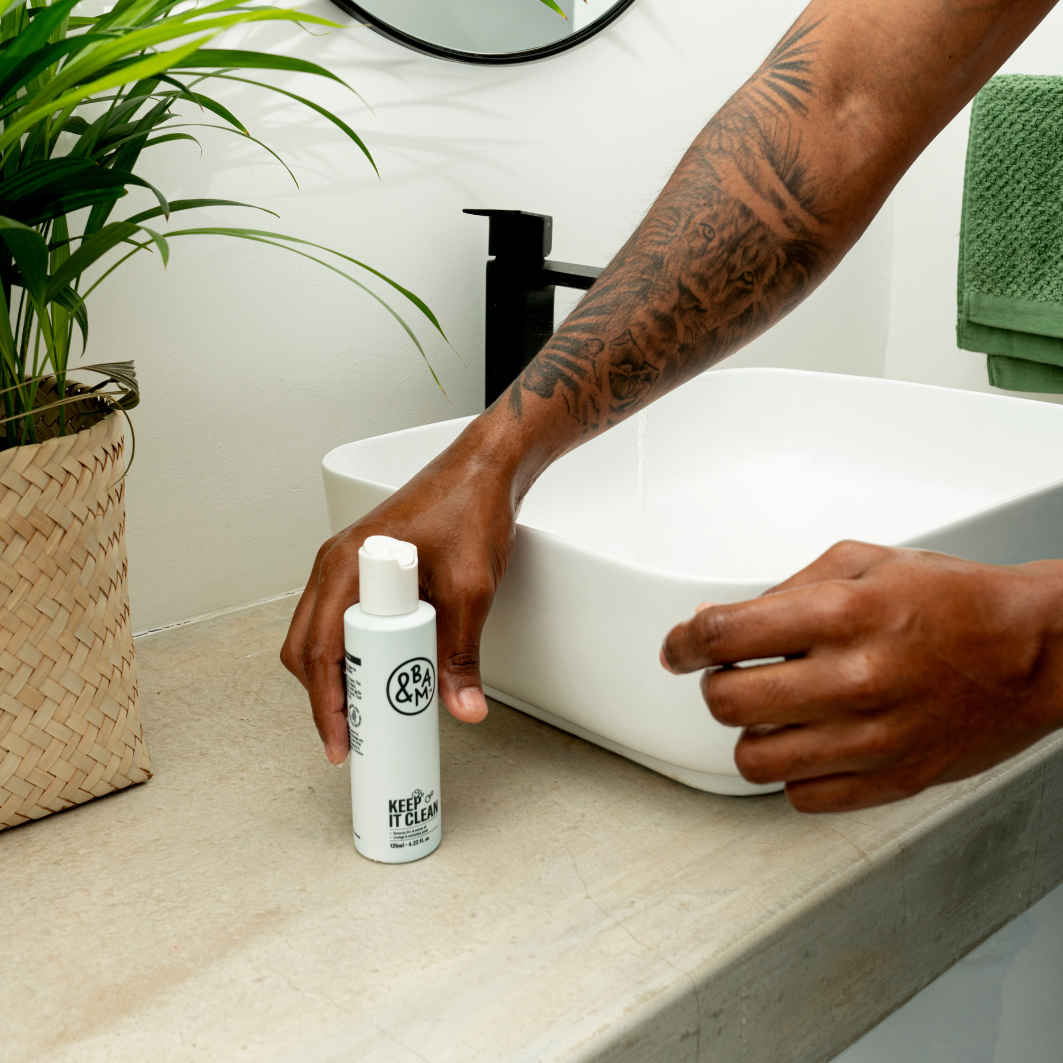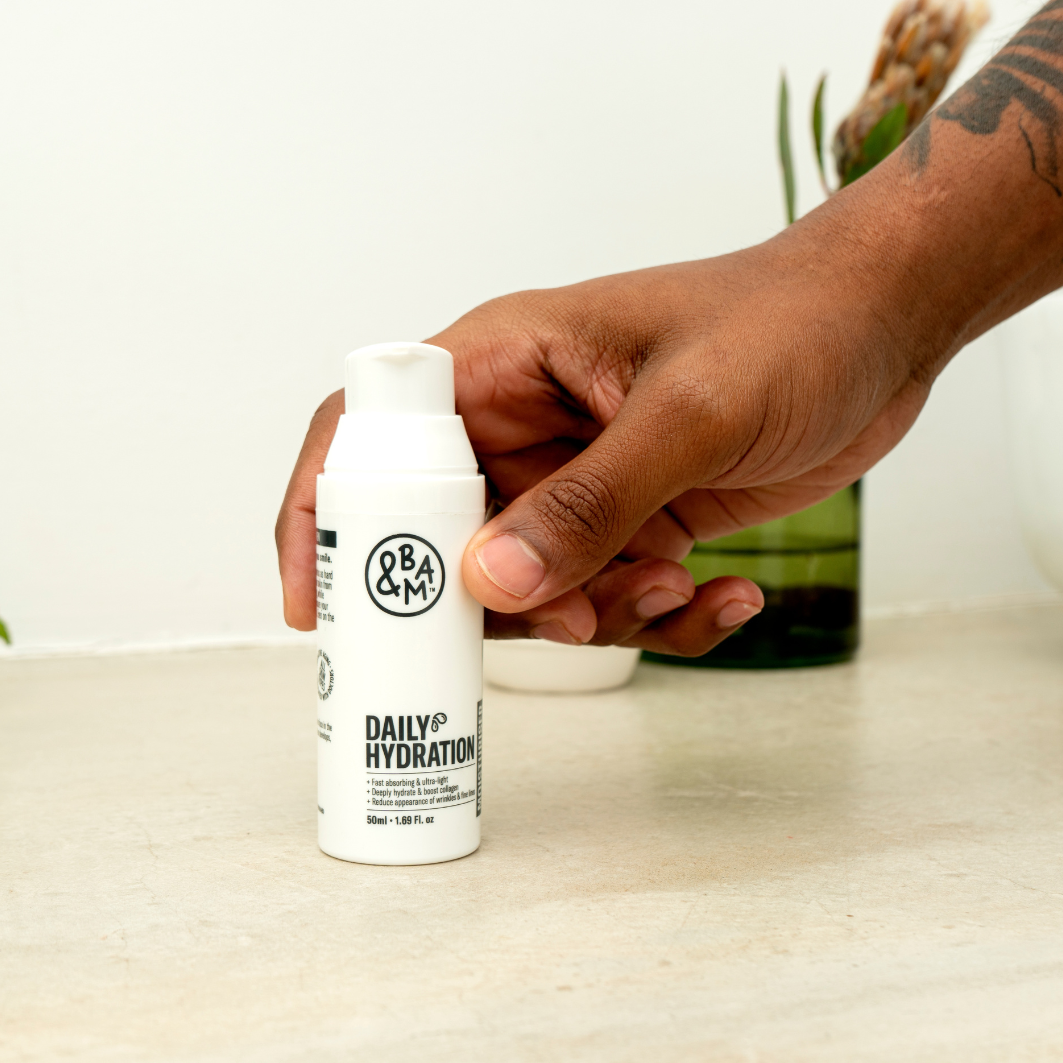 FAQs
What ingredients are in your skincare range?

Our range packs a punch. The hero ingredients include:

Encapsulated salicylic acid gently cleanses and exfoliates skin, shedding dead skin cells and removing dirt, oils and sweat.

Ferulic acid is a powerful antioxidant which protects the skin from the elements while
its anti-inflammatory qualities help to prevent breakouts, redness, and skin irritation. By preventing the breakdown of collagen in the skin, it prevents
fine lines and wrinkles all while lightening the skin and reducing the appearance of spots.

ATP energises your skin by boosting the production of new
skin cells. It also moisturises your skin.

Niacinamide refines pores, enhances skin texture, and fights
ageing.

Encapsulated retinol (a vitamin A derivative) reduces fine lines and wrinkles while protecting skin cell breakdown. The encapsulation increases tolerability and reduces irritation.
What skincare treatments do you offer?

Our mission is to make science-backed skincare products more accessible and affordable for men. We offer a solution for all men - from a range of premium skincare treatments like cleansers, moisturisers and serums to customised prescription treatments for guys with problematic skin.
Can any skin type use the range?

Yes! Our skincare range is formulated for all skin types.
How do I use the complete skincare kit?

Follow the instructions on each product. A simple routine can include:

Apply the moisturiser and serum to a clean, dry face.
Apply the serum after the moisturiser at night only.

And always remember to use this range in conjunction with a facial sunscreen.